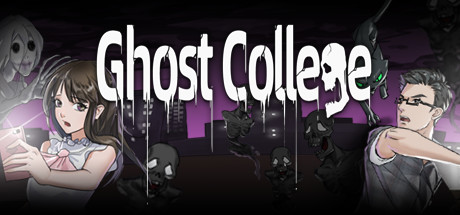 An average college girl takes an elective class and everything is different. Death, spooky, enveloped her, uncovering the truth, looking for clues, making the right choice was the only way.
About This Game
Plot of the game
This game takes place in a university, where an ordinary college student is involved in a paranormal event, but is unable to escape from the event. In these paranormal events, you will reveal the hidden secrets of this university.
Gameplay
1. The game is designed with a 2D horizontal board, in which the player can move left and right and not up and down. Items in the game that have hints can be interacted with.
The plot of the game will change depending on your level of exploration and the companions you meet.
Form of game on sale
The game will be free as a prologue chapter, and subsequent chapters will be charged as DLC. The game contains 6 chapters in total, the price will be adjusted according to the length of the chapters.
Progress in the development of the game
1. At present, the game has only completed a small part of the daytime, the night battle-related plot is still under development, I will collect feedback from players for the design of future games.
2. subsequent releases will complete the access to Steam cloud storage and trophies
3. The next game will be released in the form of weekly updates until the official version is released.
4. I am currently developing the game alone, if you encounter any problems in the game, you are welcome to give feedback.
Contact QQ Group:1077218323